AN EASY-TO-CONNECT REST API WHERE EVERYTHING IS ORGANIZED, STRUCTURED AND DOCUMENTED.
WITH ONE CONNECTION, YOU CONNECT WITH MULTIPLE PROVIDERS. ALL MODULES IN ONE SUPER API.
OUR UNIQUE CACHING ENGINE PROVIDES FAST SPEED DATA GATHERING. EVERYTHING WITH REAL TIME PRICING.
API CONNECTIVITY
BUILD YOUR OWN TRAVEL WEBSITE OR APP AND LET US BE YOUR TECHNICAL PARTNER. OUR GATEWAY, YOUR PLATFORM. USE OUR API CONNECTIVITY TO SELL ACCOMMODATIONS, FLIGHT TICKETS, EXCURSIONS AND MORE. ENRICH YOUR CONTENT WITH SIGHTS, ROUTES OR OUR CO2 CALCULATOR. EVERYTHING WITH AN EASY-TO-CONNECT REST API.
RESTful API
ONE GATEWAY
MULTIPLE CONNECTIONS IN ONE API CALL
EASY TO CONNECT
UNIQUE CACHING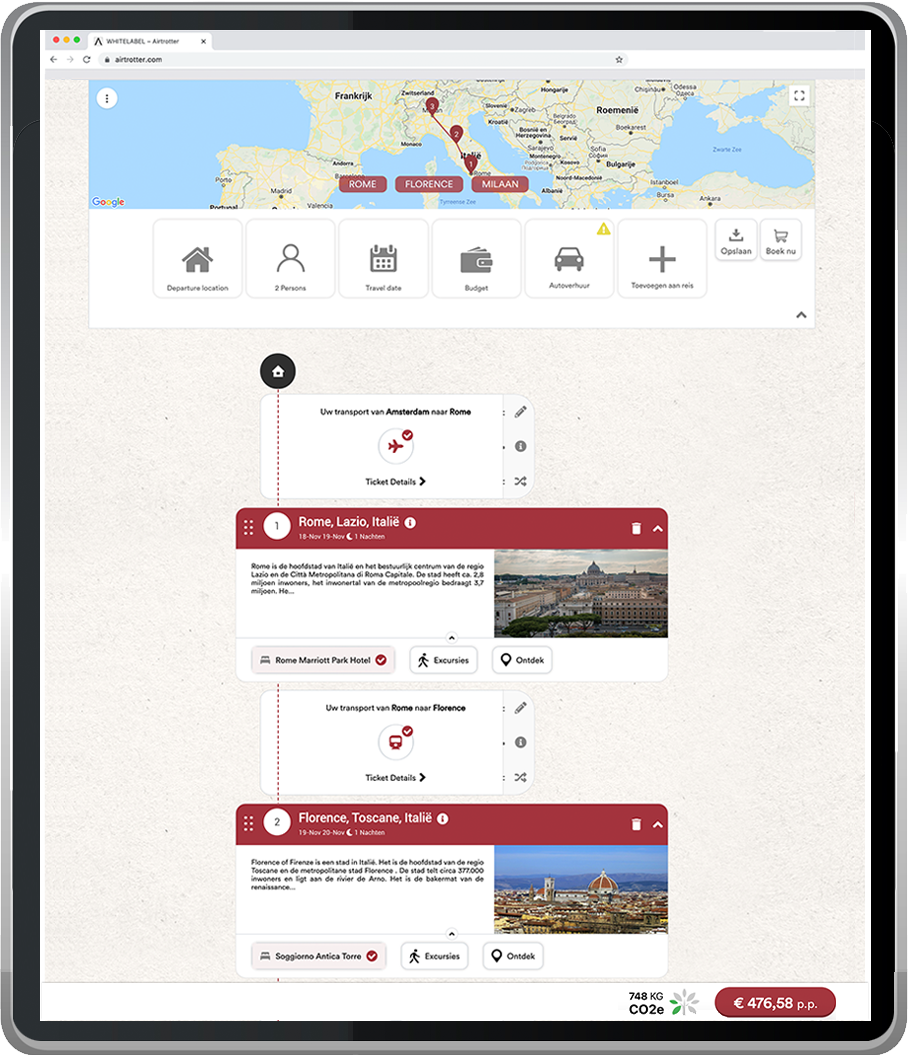 A SMALL SELECTION OF OUR AMAZING CLIENTS.
SOLUTIONS FOR EVERYONE
WE BOOST YOUR COMPANY RESULTS.